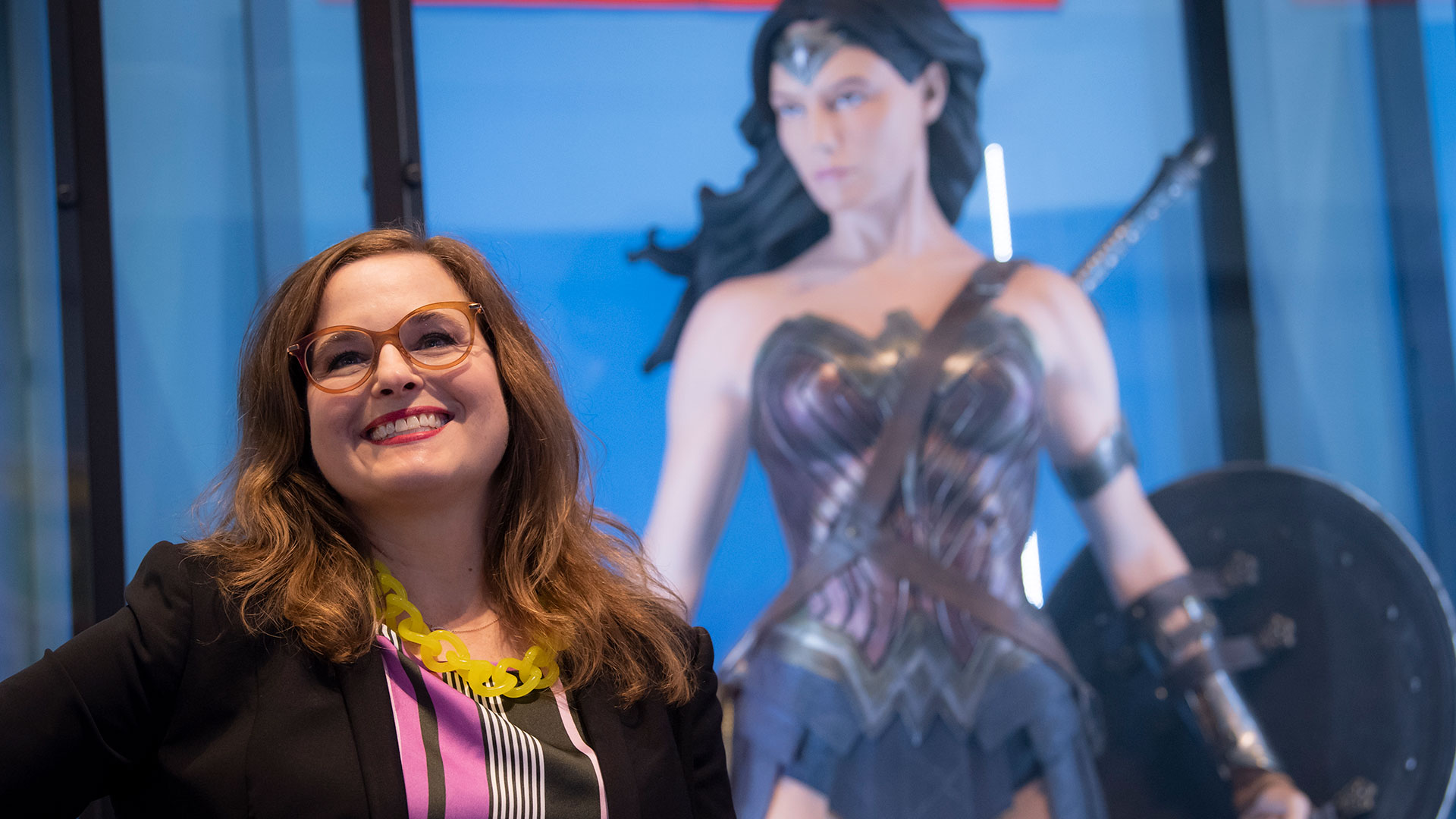 Visionary
Modern day Wonder Woman
Creating, exploring, and fostering a desire for lifelong learning.
Working in partnership with top brands as well as international and U.S. institutions and government agencies, Jennifer is known as a visionary and leader in the museum field, producing truly immersive exhibits that have the power to transform the lives of families and children.
Jennifer's particular focus is creating dynamic, hands-on experiences that attract and engage a family audience while teaching about the arts, sciences, and humanities. She uses the power of partners, like National Geographic, Barbie, Teenage Mutant Ninja Turtles, Doc Mcstuffins, and more as a method of transporting families to new places where they embark on adventures of self-discovery, exploration, cultural understanding and acceptance, and teamwork. A hallmark of Jennifer's work is creating spaces that foster multigenerational learning and sharing through the use of nostalgia.
Jennifer's ongoing efforts to foster the museum's relationships with top brands ensures that children of future generations will be immersed in their favorite magical worlds where they learn valuable skills and lessons.
Relationships with experts and national brands:
DC
Disney
Grecian and Chinese government
Hasbro
LucasFilm
Mattel
NASA
National Geographic
Nickelodeon
Warner Bros.

Working with Jennifer Pace Robinson has been nothing short of wonderful. Not only does Jennifer bring a wealth of global knowledge and experience, but she comes to the table with collaboration and partnership at the forefront. Jennifer has a unique way of keeping the end goal in sight, while ensuring that all of her work provides a fun and educational experience for kids and adults alike. The Children's Museum of Indianapolis is lucky to have her as their leader and we are so excited to see what the future brings!