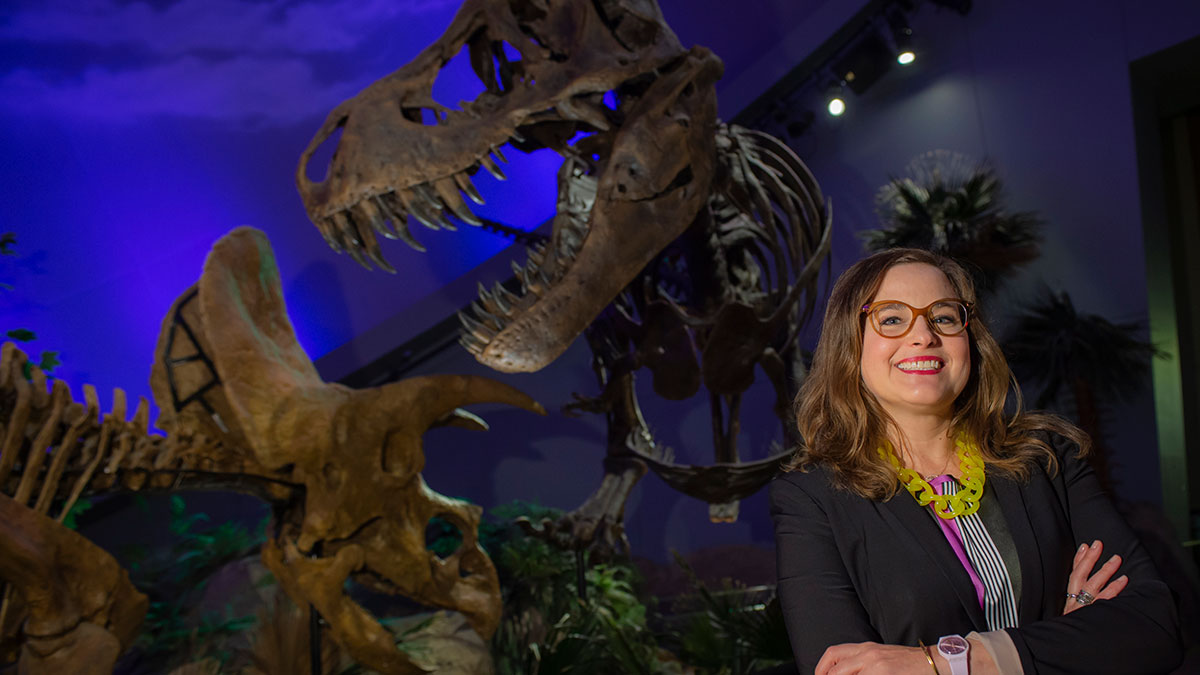 Meet the new President and CEO
Jennifer Pace Robinson began her career as an interpreter with a talent for telling compelling stories and is now taking the reins of the world's largest children's museum as President and CEO!
A 29-year Children's Museum veteran, Pace Robinson has held roles from exhibit manager, educator and programmer, to curator. She spent the past 15 years as Vice President of Experience Development and Family Learning, leading the teams that fulfill the core of the museum's family-learning mission, including exhibit development, design, production, family and school programs, gallery interpretation, and collections.
An Indiana native and graduate of Pike High School and DePauw University, her love for Indiana and the Indianapolis community runs deep. Her commitment to strengthening the museum's relationship with the neighborhood and partnering with the city to drive tourism to the city are among her many priorities.
As a mom of five, she spends part of her day in "mom mode," which allows her to relate to the visitor experience, stay up-to-date on the latest trends, and find ways to creatively foster a desire for lifelong learning by helping kids understand that their thoughts and ideas matter.
Vision for the Museum:
The museum is a magical place where all children and families are inspired by and engaged in learning that expands the way they see themselves, the world, and its possibilities.

This fulfills a lifelong dream of mine to help make a positive change in the world, one child and one family at a time, by opening their eyes to the world around them. I look forward to continuing working with this amazing group of highly skilled, passionate, and diverse team members to plan for, implement, and operate world-class experiences for all children and families.