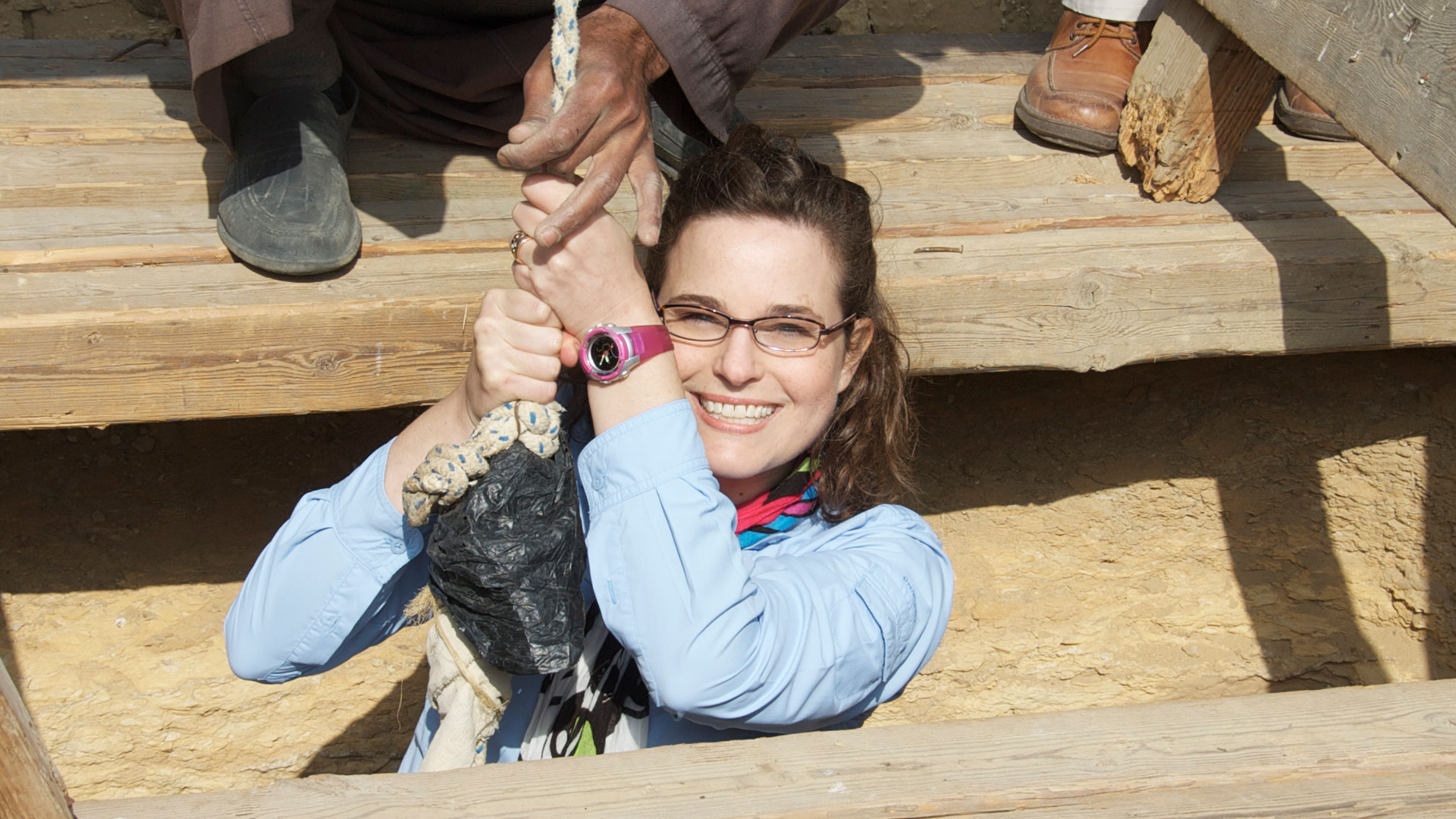 Explorer
"Indiana Jennifer"
Lifelong love of history, travel, exploration, and adventure!
A modern-day Indiana Jennifer (Jones), Jennifer Pace Robinson has traveled the world with a thirst for adventure searching for stories to bring back to The Children's Museum. She has ridden a bucket to the depths of an Egyptian tomb, worked with archaeologists at Luxor who discovered new tombs and cared for King Tut's mummy, snorkeled Captain Kidd's shipwreck, and dug Cretaceous bones in South Dakota—all in search of stories and lessons to share with children and families.
Jennifer's work with international partners and government agencies have made it possible to bring truly one-of-a-kind exhibits to The Children's Museum. Terra Cotta Warriors, Treasures of Ancient Greece, and King Tut are just a few examples of unparalleled experiences made possible through global relationships she forged.
Jennifer brings dreams, experiences, and lessons within reach for children around the world. She believes that by creating immersive experiences that share compelling stories of real people and real objects, it can inspire children and families to understand others and ultimately make their own mark on the world. When we learn how people in other countries live their daily lives, we can accept and respect our neighbors—next door and around the world.

I am constantly inspired by the world around us—and this inspiration shapes my work.